Anne Klein AK2130TNGB Round Analog Ladies Watch
Regular price
Rs. 11,700.00
/
---
Anne Klein was an innovator, passionate creator, and visionary who helped define the landscape of American fashion. For more than 40 years, Anne Klein has been synonymous with American style, creating clothes that are immediately recognizable for their sophistication, wearability, and most of all, their relevance to women's lives. To this day, her clothing continues to do more than simply meet a woman's fashion needs, it provides women with a form of self-expression and empowerment.
Save Exclusively 10% on your Order
Use Code: FASHION10
"This offer is not applicable on pre-discounted watches"
Collection
N/A
Model No
AK2130TNGB
Gender
Women
Water Resistance (M)
50 M
Warranty Period
2 Years
Series
N/A
Other Features
N/A
Country of Origin
N/A
Movement
Quartz
Case Size
34 Mm X 40 Mm
Case Shape
Round
Case Thickness
N/A
Case Material
Stainless Steel
Glass Material
Sapphire Crystal
Dial Color
Silver
Strap Material
Ceramic
Strap Color
Brown
Band Type
N/A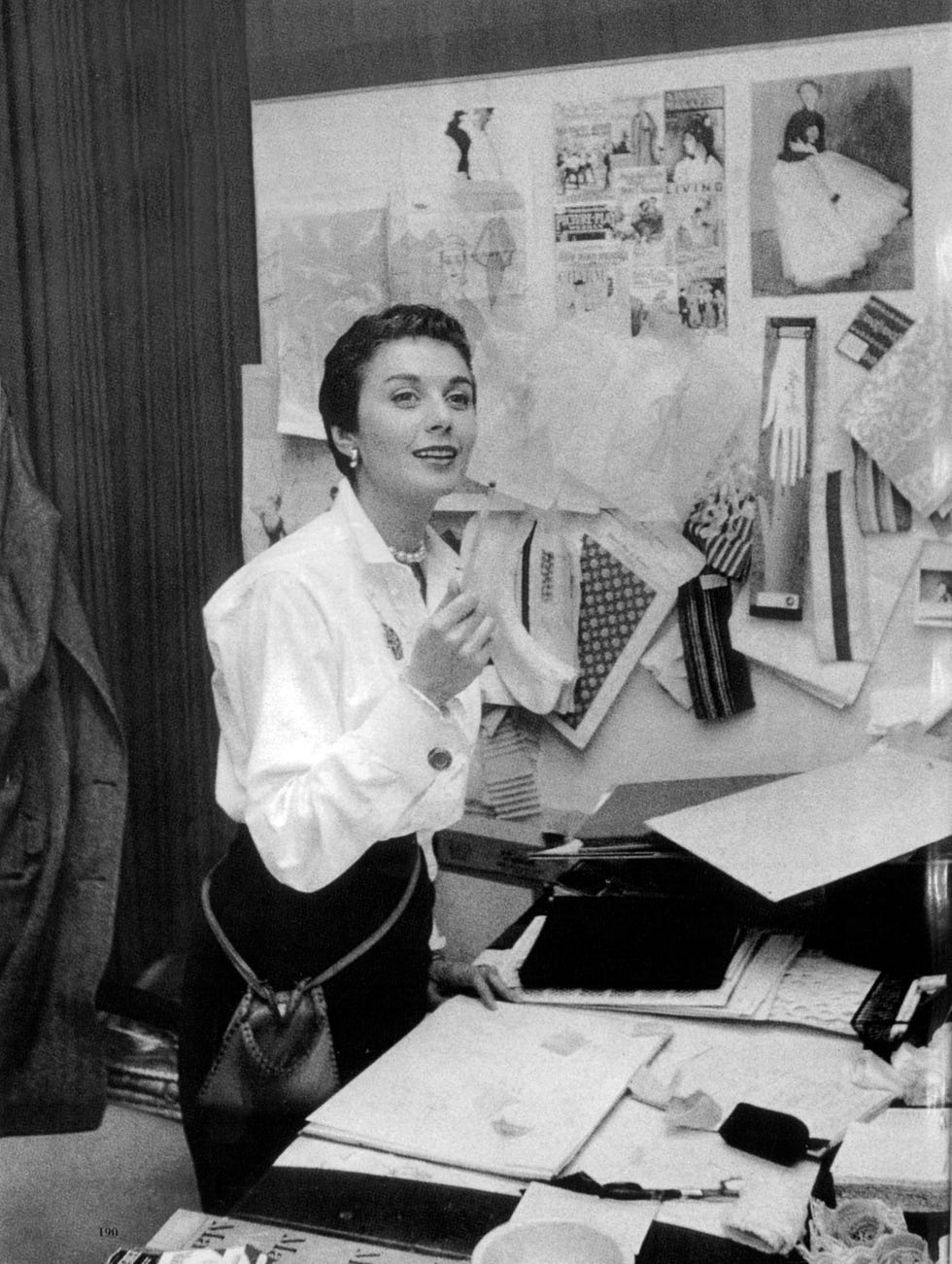 Anne Klein is a well-known brand that has been around for many decades selling a variety of fashion products for women including watches, dresses, handbags, coats, jewelry, and footwear…
The Anne Klein brand is known for great-looking clothes that look good and feel good. Over the years, the brand has aimed to provide fashionable clothing for today's women, while also looking back to fashion decades past and updating it in a fun, fresh way. Enjoy the always-affordable pricing of the Anne Klein brand.
Anne Klein is a brand with a reputation for providing fabulous looking, classy, high quality, and comfortable apparel and you immediately associate the brand as high end. However, despite that Anne Klein products are amazingly affordable.
"The Anne Klein brand is known for its classic and feminine style. With such a variety of dresses, jewelry, footwear, handbags and more to choose from you will be sure to find the perfect outfit for any occasion."
Below I have provided some examples of some of the most popular Anne Klein products with a focus on customer comments about how they feel about the product and if they consider the company to be a reliable and trustworthy brand…
I've just placed my order. When will I receive my watch?
We will ship your watch within 24 hours. Once your watch is in hands of our shipping company the time until delivery depends on your current location as well as other shipping companies involved. Please check out our

shipping page

for estimated delivery times for each region.
When will I receive my tracking information?
You will receive your tracking link after 24 - 48 hours. You should see tracking events within 24-72 hours after your shipment has been processed in our facility.
I sent a email to the customer service. When will I get a reply?
We try to answer your email as soon as possible, but due to many orders we guarantee a reply between 24-48 hours.
What payment options can I choose on check out?
Our customers can use Credit/Debit card, Wallets, UPI, EMI on check out.
I've ordered, but I never received my package
Please contact us if you have any doubts about your order. We can track your order and see where you order is. If for some reason your package did get lost or you have not received your order within 6 weeks, please contact us and we will be happy to send you new products again.
How come my discount code doesn't work?
Please check your discount code is spelled correctly or if the discount code hasn't expired. If you think your discount code is entered correctly and it simply doesn't work, please contact us by our

contact page.
What does 'automatic movement' mean?
Our automatic watch has a high quality automatic movement mechanism. This means that the watch runs on kinetic energy of the wrist. This doesn't only look marvelous, but it also means that you will never have to replace the battery!
How do I wind my automatic Watch?
To wind your automatic watch your only have to turn the crown back and forth 30 rounds with the crown in its original position. This will give the automatic movement enough energy to start working. Once you wear the watch the automatic movement will gain more kinetic energy and will store some of that kinetic energy in the special built in power reserve.
How often do I need to wind my automatic watch?
Normally you only have to wind it up once before first usage. If worn for at least 10 hours a day the watch will have enough kinetic energy to keep running. If for you have not worn the watch for a longer period of time and the automatic movement has used up its entire power reserve you will have to wind the automatic movement again before use.
How long does the automatic watch power reserve last?
If the watch is fully wind up and worn properly for at least a week the full power reserve will easily last the entire night. In our ideal test results the full power reserve could even last from its original 12 hours up to a maximum of 36 hours without any movement. This is after a week "break-in" period of wearing the watch daily.