Citizen Eco-Drive EM0335-51D for Women
Regular price
Rs. 22,900.00
/
---
Stylish watches that can reflect the bold feminine that lives within you. The authorized Citizen watches online store awaits you with the most stylish women watch that will captivate anyone's mind. Redefine beauty with appealing Citizen L watches.
Save Exclusively 10% on your Order
Use Code: FASHION10
"This offer is not applicable on pre-discounted watches"
Collection
Citizen
Model No
EM0335-51D
Gender
Women
Water Resistance (M)
50 m
Warranty Period
1 Year International Warranty. 3 Years, 3 Months & 3 Days in India Warranty.
Series
N/A
Other Features
N/A
Country of Origin
N/A
Movement
Analog
Case Size
30 mm
Case Shape
Round
Case Thickness
N/A
Case Material
Stainless Steel
Glass Material
Sapphire Crystal
Dial Color
White
Strap Material
Stainless Steel
Strap Color
Silver and Rose Gold
Band Type
N/A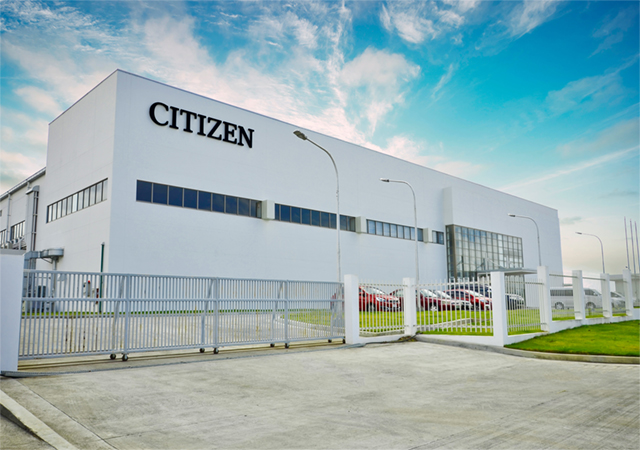 CITIZEN WATCH is a true manufacture d'horlogerie with a comprehensive manufacturing process that extends from creating a watch's individual components to its final assembly. The company operates in more than 140 countries and regions around the world. Since its founding in 1918, CITIZEN have held the belief of "Better Starts Now" — that is, no matter who you are and what you do, it is always possible to make something better, and now is the time to start doing it. Sharing this belief, we have made watches, invented and improved technologies and explored the future of watches such as our proprietary light-powered Eco-Drive technology and state-of-the-art satellite-synchronized timekeeping.
I've just placed my order. When will I receive my watch?
We will ship your watch within 24 hours. Once your watch is in hands of our shipping company the time until delivery depends on your current location as well as other shipping companies involved. Please check out our

shipping page

for estimated delivery times for each region.
When will I receive my tracking information?
You will receive your tracking link after 24 - 48 hours. You should see tracking events within 24-72 hours after your shipment has been processed in our facility.
I sent a email to the customer service. When will I get a reply?
We try to answer your email as soon as possible, but due to many orders we guarantee a reply between 24-48 hours.
What payment options can I choose on check out?
Our customers can use Credit/Debit card, Wallets, UPI, EMI on check out.
I've ordered, but I never received my package
Please contact us if you have any doubts about your order. We can track your order and see where you order is. If for some reason your package did get lost or you have not received your order within 6 weeks, please contact us and we will be happy to send you new products again.
How come my discount code doesn't work?
Please check your discount code is spelled correctly or if the discount code hasn't expired. If you think your discount code is entered correctly and it simply doesn't work, please contact us by our

contact page.
What does 'automatic movement' mean?
Our automatic watch has a high quality automatic movement mechanism. This means that the watch runs on kinetic energy of the wrist. This doesn't only look marvelous, but it also means that you will never have to replace the battery!
How do I wind my automatic Watch?
To wind your automatic watch your only have to turn the crown back and forth 30 rounds with the crown in its original position. This will give the automatic movement enough energy to start working. Once you wear the watch the automatic movement will gain more kinetic energy and will store some of that kinetic energy in the special built in power reserve.
How often do I need to wind my automatic watch?
Normally you only have to wind it up once before first usage. If worn for at least 10 hours a day the watch will have enough kinetic energy to keep running. If for you have not worn the watch for a longer period of time and the automatic movement has used up its entire power reserve you will have to wind the automatic movement again before use.
How long does the automatic watch power reserve last?
If the watch is fully wind up and worn properly for at least a week the full power reserve will easily last the entire night. In our ideal test results the full power reserve could even last from its original 12 hours up to a maximum of 36 hours without any movement. This is after a week "break-in" period of wearing the watch daily.